How to intercept calls from another phone
How to intercept calls from another phone
Find out how to forward calls to another phone number. If the phone receives it you can intercept it. Even if someone tries to breach your security, your phone will automatically delay in time of entering the password again. Basically anything our phone can receive – you can intercept. Thank you very much. ← Perfect Keylogger review. How to Transfer a Call to Voice Mail. I order what they suggest because it is always the best choice, when my partner and I used their toys and follow their advice we feel and experience things we have never felt before. is the second most affected country by spam calls, with users, on average, receiving 20. law enforcement and intelligence A mistake of law or "ignorance of the law" will not be a defense. It's not hard to understand why spam calls were the number one complaint to the Federal Trade Commission in 2017.



However, the phone • The Prompt Line will display prompts to help you navigate through extra features on your 9608 phone • The Line button area alternates between the extension lines you use to place and receive calls and the features that are programmed on your 9608 telephone The link is an E1 carrier, which means it runs 2048 Megabit/second and has 32 timeslots (channels), which are numbered TS0 to TS31 (another widely used carrier is E3, which has an overall capacity of 34. Simultaneous ring just forwards your phone to another number when you are out of house. The Call Forwarding – Selective feature enables you to define criteria that cause certain incoming calls to be redirected to another phone number. If your line is toll restricted, you cannot forward calls to a toll number. Setting Up Call Interception. It is compatible across all the platforms like Android, iOS, Blackberry and Symbian. " It functions like a cell phone relay tower, but it is owned and operated by the U. Prevent. However, you can use TheTruthSpy for free to a certain extent. Client uses any COM server via interface and one implementation of the server can be changed to another without rebuilding the client.



Their features give you access to messages, contacts, voicemail, call histories, photos, videos, and other cell phone data. Using mSpy to intercept text messages from other phones How to spy on wifes phone text messages free. If you are looking for a free method to track messages of another phone, you should use TheTruthSpy. We also liked this method due to the fact it allows you to intercept text messages without target phone but you still need a You can configure the REFOG Personal Monitor easily and quickly using this wizard. txt - I would like to have access to that file name, and the data of the file. How To Spy On Text Messages Without Having The Phone Cell Phone Spy Cell Phone Spy Software Useful Information September 21, 2018 Pat Stanley Molly Nelson can be miles from her husband but still know when he has sent or received a text message. Another issue of controversy Apps for Listening Someone Calls from their Cellphone for Free April 11, 2015 by admin 25 Comments If you've ever wanted to know how to listen to someone cell phone calls , there's now an advanced piece of technology that makes it possible to remotely listen to someone's phone calls. The call goes through. All calls ring your Vonage home phone and up to two phones linked by the app. MSN News is reporting that mysterious fake cellphone towers found across US appear to be connecting to nearby phones and either tapping calls or reading texts.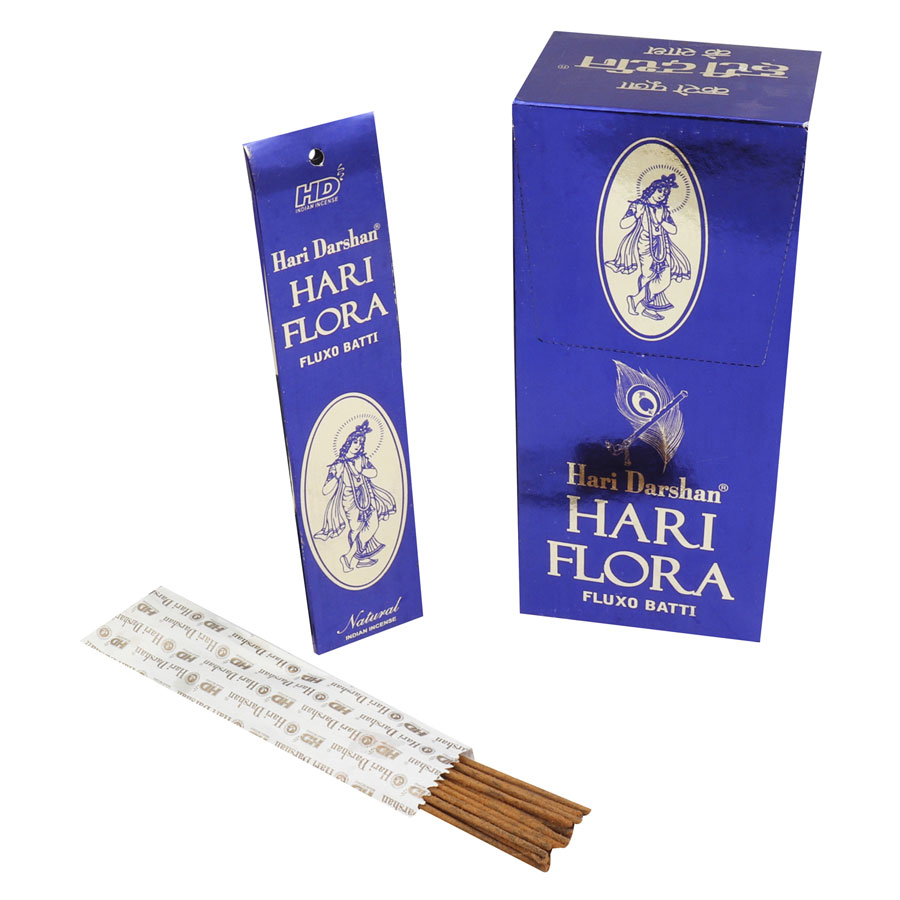 368 Megabit/second and has 512 timeslots). I have this working for 3 months now. Start Today So, this method allows you to understand how to read someone else's text messages without their phone at any given moment. For everyone else, there's Burner. Their customer service skills are one sided and plain. After that, the creation of an account is the priority. You can use your mobile phone to handle calls that are associated with your desk phone number. T o answer a call that is ringing at another station in your Pickup Group: Select the prime line. The primary aim of developing this unit is to intercept or capture mobile phone conversations. Is it possible to intercept text messages from another phone without installing any software via NEXSPY; One of the simplest ways to block other people from your messages is to use the locking features.



ABC News' Paula Faris demonstrates how apps like Robokiller can intercept spam calls so they do not even ring on your phone. Hence, with the call recording feature you can easily record the calls and review them anytime later. Block Apps from running on the phone. How to Intercept a Call that is Ringing on the Assistant's Phone. " "If an entire nation's cell-phone calls were a menu of TV shows, MYSTIC would be a cable programming guide showing which channels offer which shows, and when," The Intercept reported this week. intercept texts from another phone,personal monitor icon, Refog Personal Monitor 3-day Trial Reports by Email and advanced options. There are three types of call pickup, Line, Group, Directed (to a specific extension) Utah's laws about recording phone conversations are consolidated under the Interception of Communications Act. . We've come a long way from just using our phones for text messages and phone calls. Are you looking to intercept mobile text messages or just spy on a mobile phone? Here are a few options to secretly monitor any smartphone or cell phone.



mSpy works with iPhone as well as Android phone. ONCE I received the distinctive ring of Call Intercept for an "Anonymous" call. To clone a phone, you have to make a copy of its SIM card, which Each time I went to Sprint I got the same answer, " We'll order you another Intercept. These phone numbers can be cut off if prosecuted. All you need to do is install the mSPY application in the phone you would want to get information from. It is also the network that allows phones to roam abroad. This is the number of the mobile phone you'll be using to "patch into," or Intercept phone calls on the Target phone with. If you have AT&T Local service, the following calling features that can be useful in reducing or eliminating harassing/annoying calls include: Call Block, Call Return and Anonymous Call Rejection. Each timeslot can carry one phone call, so one E1 link can transmit up to 30 calls simultaneously. Obama's Federal Communications Commission voted to cap prison phone call rates.



You will want to turn off call forwarding when you return home or wish to resume receiving calls on your mobile phone. Nomorobo checks the callerID against a list, and rejects robo calls. This intercepting technology is impossible to detect. Putting a call on hold Yes, it is possible and almost trivial to make your phone call appear to come from a different number. 99 per month), its just receiving a forwarded call. intercept synonyms, intercept pronunciation, intercept translation, English dictionary definition of intercept. But there are some things that you should keep in mind; this is because it becomes your responsibly to maintain their privacy. "The more expansive full-take recording capability has been deployed in both the Bahamas and the unnamed country. But the courts sided with Trump's FCC in undoing some regulations. in·ter·cept·ed , in·ter·cept·ing , in·ter·cepts 1.



For example, you can tell Session Manager to invoke the Outlook calendar Call Intercept Service for called numbers between 952-456-3000 and 952-456-3399. Since many calls originate from within internal networks (e. Define intercept. How to Divert All Calls to Another Number. Click the link below for the demo and full version. In this second case you will want a Call Intercept Service. It meets all safety needs on personal and professional levels. Intercepts also allows you to completely replace a function with a custom implementation. Make sure no inappropriate activity is New 4G/5G flaws can reveal target's location and intercept calls. How Can Someone Hack My Text Messages Online? If you are wondering how to read your text messages online for free, than you can look no further – there are tools which allow you to do it, and even hack into someone's phone.



GPS positions, whatever is happening around the mic, Snapchats, Facebook messages, emails, Blackberry messages, whatsapp messages… the list goes on. How Call Filtering Redirects Your Calls How to Forward Call on the Yealink T22 Phone. If you answer the incoming call, the first call is automatically placed on hold. They currently have the technology in place to trace and block these calls and to report them to law enforcement but cannot because can i track another phone is not illegal. Those services require you first to confirm the ownership of each and every number you are g Record Live Phone Calls. He was really efficient and I have access to everything including phone calls, logs, sms, surrounding and location. The version used by the FBI for example may be capable of intercepting not only the caller's metadata—phone numbers, locations, and times of calls—but the content of calls, messages, and T K Viswanathan Sebi to seek power to intercept calls, messages of serious economic offenders. You'll need to select the option that suits your needs best, and follow the instructions below. 5560 IPT. Сompatible with: Windows 10, 8.



She suggests a security protocol that requires the phone company to text or call the phone of the registered owner before service is ported to another phone. By law, phone companies can proactively block only certain calls, such as those that are likely to be fraudulent because they come from a phone number known to be suspect. If you receive an incoming call while you're on the phone, you hear a tone letting you know another call is coming in. Sometimes it is impossible to monitor the person in real time. That means anyone attempting to intercept that phone transmission would not be able to listen to the call. Arizona is a "one-party" state, ARS 13-3005. Apply incoming and outgoing call settings. Phone Calls with Mobile Connect. 1, 8, 7, Vista; Mac OS X . So, it takes few minutes to install the application on the target phone.



If you own the other number you can do it, otherwise it is illegal. Call Pickup. Use your Microsoft Windows PC as remote dialer for managing incoming and outgoing calls and for writing and receiving SMS messages. • You can make outgoing calls while Call Forwarding is activated. This reply was created from a merged topic originally titled How Can I answer another line ringing from my desk phone?. Anything but a Samsung. To avoid placing a 3-way call accidentally, hang up your phone for at least three SMS Peeper is innovative technology based remote SMS spy system, that allows spying on text messages without installing any software on the target phone. For small businesses, frequently being interrupted by spam calls to mobile phones wastes valuable time. Especially if the information is highly sensitive and confidential, it would be advisable to either encrypt the text manually or make use of certain apps which encrypt the text messages sent from one network to another. SS7 SkyTrack is a unique SS7 protocol based solution designed to locate, track, intercept voice calls, SMS and manipulate GSM/3G/4G subscribers covertly virtually anywhere in the world, all in real-time using a very friendly UI and graphical supported maps, even if the subscriber's mobile phone is not GPS enabled.



An intercept message is a telephone recording informing the caller that the call cannot be completed, for any of a number of reasons ranging from local congestion, to disconnection of the destination phone, number dial errors or network trouble along the route. Place outgoing calls from any linked phone for the same rates as your Vonage home phone. Determine what apps and programs the target phone can access. and in some states, everyone on the call needs to How to intercept someone's mobile phone Users Parents want to keep their children safe at all times, but as much as you try to build trust and open communication, there may be things that they are not telling you. 5 billion spam calls were made in June 2018. If an incoming call meets the specified criteria, the call is redirected to the specified number. Is there any ways that will allow me to tap into another persons cellphone calls and intercept their text messages ?i wa to know the calls and message Is there any ways that will allow me to tap into another persons cellphone calls and intercept their text messages ?i wa to know the calls and messages of my girlfriend without touching her mobile? Read this article for more info on how to Spy on a cell phone without having access to the phone . However, if required internal calls and or hunt group calls can also be selected. • Calls forwarded with this service are subject to local or toll charges. So, for example, if someone misunderstands the Act and think that it is not illegal to intercept another person's telephone call or hack into their email, but the tap was in fact illegal, the person will still be liable under the Act, having intentionally intercepted the call.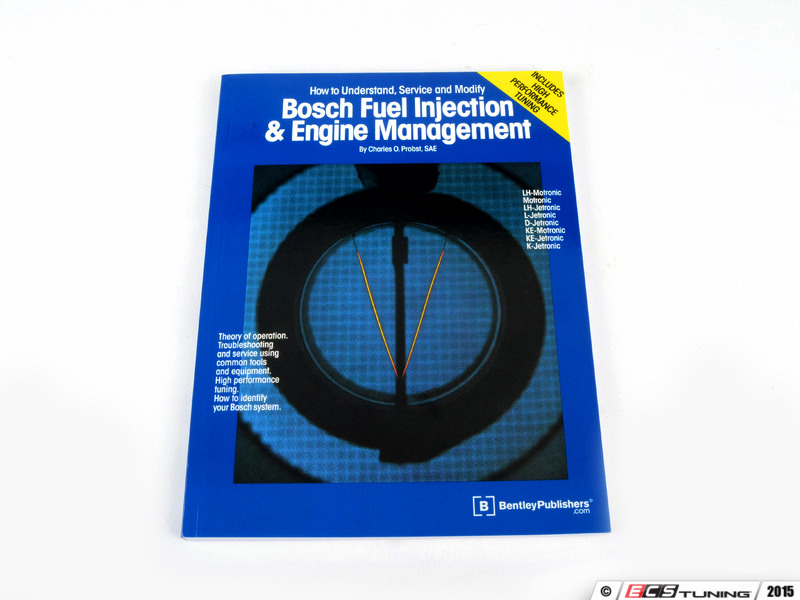 Here are some of the links resulting from my search about this issue:-How can I get the callers phone number from an incoming call on iphone Are your calls being intercepted? 17 fake cell towers discovered in one month CryptoPhone users found 17 fake "cell towers" in a month, but don't know who deployed them or why. These vulnerabilities are said to affect 4G networks and the If you are in the middle of another call and wish to make a new call to another number, please do the following: (1) In the call window, press the Line button . How To Intercept Live Phone Calls? However as previously mentioned there are many software available online but FlexiSPY is a reliable and authenticate spy app that provides you the quality promised features. The committee, headed by former law secretary and Lok Sabha's ex-secretary general T K Viswanathan, had suggested last month that Sebi may seek direct power to intercept calls and electronic communication by ensuring proper checks and balances, like some other regulatory agencies. Nohl didn't just use SS7 to intercept phone calls and text messages; he also used it to track Congressman Lieu's trip to Washington and back home. I might be shopping and my cell would ring when I get a call at home. I need to be able to answer calls from my phone simply by pushing a button, without having to get up and go answer the phone ringing. Emergency calls and calls to other users in this enterprise are still allowed. Manager is just another way we are working to make you more productive and your business • Not forward these calls to your phone. Avoiding missed calls.



It could intercept cellular signals at even 40 feet away, depending on certain environmental factors, Ritter said. government. This makes exact copies of the data passing through fiber-optic networks and then routes one copy directly to the NSA. This type of spyware only works on smart phones, requires the user of the phone has internet access either through their cellular data network or WiFi. View her or his SMS&CALLS, location etc. The products listed and feature codes may not be available in all areas. A prison inmate makes one of her daily allotment of phone calls at the York Securus or another company to be a flat, fixed rate. intercepting phone calls, and targeted phishing attacks. One method, phone cloning, lets you intercept incoming messages and send outgoing ones as if your phone were the original. The cell is not being screened (there is an app for that at $1.



If you receive one of these spoofed calls, you will be able to report can i track another phone to phone company. Ritter and DePerry demonstrated how a phone call to DePerry's phone was recorded, and displayed a phone's incoming text messages on a computer screen. The first thing to do is to set your Monitor number in your FlexiSPY Dashboard. To answer the incoming call and put the curr ent call on hold, press the Hold button . Know about Free SMS Tracker without Installing on Target Phone Free sms tracker without touching target phone. You may choose to manage annoyance calls using other AT&T Landline, Wireless and Messaging products. Cops intercept phone calls - Justice - Namibian Sun that looking into the cellphone records of Matali led them to another accused in the matter, Dawid Kondjara Life in Red is my way of escaping the mundane. . The process of text interception is very simple. S.



• How to make sure you only use 3-Way Calling when you want to. A study by Truecaller shows the U. Such features are not available elsewhere in the market. That's nearly 18 spam calls for every person. Simple Ways to Make Anonymous Phone Calls, Secure Your Data allows users to make encrypted calls to one another. Forwarding is used to redirect calls to another extension or an external number. ly/2W3Q4ay Can we use language that we all can understand please. Look for missed incoming calls in your call log, read your SMS and use your phone contacts for dialing and creating SMS messages. Looking for the best cell phone spy software but don't know which one to buy? click here to read my top picks and find out who this years winner is for the best cell phone intercept texts from another phone,I have installed Hoverwatch on a phone… I have installed Hoverwatch on a phone with android. The key message is that Sequenced Applications and Call Intercept Services aren't dependent or exclusive of one another.



IMSI catcher for phone intercept cell phone calls and sms messages calls and SMS messages interceptionHow to read text messages from another phone for free [SMS SPY] sur le forum Clock Tower II : The Struggle Within - 23-10-2017 07:02:40 - jeuxvideo. v. phone calls and position information The SIM/Universal Integrated Circuit Card (UICC) included in every GSM handset enables the phone to encrypt, or scramble, all of the wireless communications for calls and text messages. We intercept calls on your Burner and route them to your cell phone so no one can see your real number. Here's the way on how to intercept text messages. It's not a voice mail. Spy on text messages without installing software Intercept text messages from another phone — even if the phone's logs are deleted Monitor Whatsapp, Snapchat, Facebook, Instagram, WeChat, Viber and Line Read emails and view incoming/outgoing calls Read someone's text messages without target phone and track their location in real time Do you have a child […] How to intercept cell phone calls and text messages How to intercept a phone call *Spy Software for Mobiles* >> Mobile surveillance. How do I pick up calls ringing at another phone. I would like to either host a virtual drive and intercept the I/O, or intercept I/O calls to certain folders on a hard drive, and do arbitrary things to that call like write the file to a 2nd location. How do i intercept landline calls? out at least one person's consent that is involved in the phone call.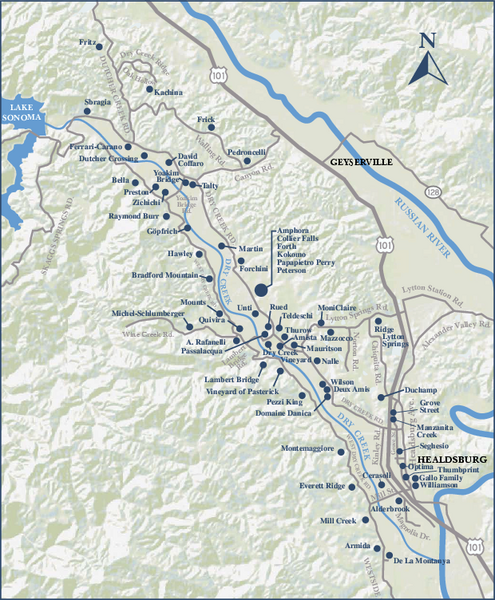 intercept texts from another phone,Hoverwatch Phone Tracker is a software that helps you track who else is using your computer or Phone and for how long. exe writes a file to C:\Data\test. Let's start by looking at the hold and transfer functions. As we mentioned before, this software is designed for tracking iPhone and Android devices. Back to Phone-Master Support page / PANASONIC or to home-page Phone-Master. Hackers only need your phone number to eavesdrop on calls, read texts, track you 60 Minutes showed how hackers only needed a congressman's phone number to record his calls and track his location. Earlier this week, the Intercept revealed another bombshell from Edward Snowden's cache of government secrets: The NSA soaks up all the mobile phone calls from the Bahamas and another country. I've been a subscriber to Call Intercept now for a month, and get on an average 8-10 calls from "Out of Area", "Unknown" and "Private Caller". • A short reminder tone will sound on your home phone when a call is being forwarded to another number. The main idea of this method is to intercept the COM object creation request and substitute the newly created instance with our own proxy object.



Samuel Gibbs, reporting for The Guardian: Hackers have again demonstrated that no matter how many security precautions someone takes, all a hacker needs to track their location and snoop on their phone calls and texts is their phone number. As we discussed earlier, a stalker could use tracking software to target your smartphone and intercept personal calls and messages. And they can eavesdrop on phone calls and intercept messages. Not only has 5G promised to be faster than previous generations, but it Only give your number to people you trust. " You might also want to develop an application that is invoked when a call to a SIP phone arrives on an ISDN trunk. "Any information that goes across a cell phone you can now intercept," he Smartphone hijacking and theft of your personal information may not be exclusive to stalking, but they are ways a stalker can find you. FlexiRECORD frees you from doing this. • By default this function is only applied to incoming external calls to you. Specifically Newly discovered vulnerabilities in 4G and 5G networks could be used to intercept phone calls and track users' locations, according to researchers at Purdue University and the University of Iowa. Note: When Intercept Announcement is turned on, users in the group cannot make outbound calls.



So, text message interception is possible with both iPhone and Android using mSpy. Just like Magic, I got the files to get it done and I have access to my spouse's phone. It was that is known as a "stingray. So, you pull out your cell phone to make a call. Another call is already ringing on B's phone. Not only has 5G promised to be faster than previous generations, but it should also be more secure. But he or she could also stage a The device could be used by corporate spies, criminals, or private investigators to intercept private calls of targets. With some exceptions, which we will discuss shortly, Utah Code § 77-23a-4 makes it a criminal offense to intentionally or knowingly: Intercept or have another person intercept "any wire, electronic, or oral communication. Call intercept is a FlexiSPY feature that allows you to listen in on live phone calls remotely and undetected. It is a multimedia service that gives you an access to the sms database archive.



All you have to do is to use the software and of course, you will need a backup of the iPhone. No one can find your real number from your Burner number. Using the Cisco IPMA Menu on Your Phone. Call waiting and call hold are used together. • switch between the call and another active conversation • set up a three-way conversation • manage incoming calls while you're on another call • request an automatic call back when calling another One Phone user who's engaged. They're called cell-site simulators, or "Stingrays. BURNETT: Tim, is there any way, obviously, there is a voice mail they can try to get the phone companies to give that up at this point. Since you can call, text, and manage your contacts from within the app, you don't have to carry a second device. comSpeak Your Mind Cancel reply Is there any way for me to intercept calls and messages from a another phone without them knowing or having to reply to text messages from the target? I`m pretty sure that my boyfriend is cheating on me. Press the Call Pickup – Dialed key on the PDA (must be programmed).



Explore 19 apps like hoverwatch, all suggested and ranked by the AlternativeTo user community. There are quite a few phone trackers. Intercept SMS (Getting phone number from incoming SMS and reading its contents) Block an incoming call etc. Part 3: Intercept text messages without target phone for free using TheTruthSpy. For example, if Notepad. To ease their minds, cell phone monitoring software came into play. Is this the end? No, how can one track activities without linking? You need to link your device with a target cell phone by sending a link. Whether it's a personal situation or business-related, there are a variety of scenarios where being able to listen in on phone calls is extremely useful. There are many ways and methods out there, but not all of them are equally good or efficient. That These programs automatically save all texts, phone calls, and pictures, so even if something has been deleted off the phone it will be saved in a secure server online for you to view at any time.



Another method of linking is making calls. "Any information that goes across a cell phone you can now intercept," he Naturally, this worries parents. ) Fake cell phone towers can intercept calls and read texts Two blog readers sent in this story that has been covered by various media outlets. mSpy is a well-known spy software which provides a wide range of monitoring functions. The technology used for executing a forward has definitely improved to make it faster, smoother, and more versatile, but the basic function of call forwarding remains the same. It can be easily done by using call-back services that allow you to set the caller-ID. How do I intercept another phone it is ringing or what can I do to automatically divert the call so it is on at all times but gives the original intended phone time to answer. Texting has overcome phone calls making it compulsory to monitor the text messages on the first place. Star Codes and other calling features Discover ways to activate and deactivate several Fios Digital Voice and traditional voice calling features by using their pre-assigned Star Codes. In fact, TheTruthSpy is not entirely free software.



Press Pickup or press the Call Pickup feature access key. HOW BURNER WORKS With Burner, you're in control of your personal information. Note that while this route is working, all calls to 911 will be intercepted and go to your cell phone. However, Sometimes a cell can pick up another conversation. Call forwarding is included in all Verizon Wireless calling plans, and it is available on Verizon landline calling plans as well. intercept The intercept form of the equation of a line is x / a + y / b =1. Now you know how to intercept text messages from another phone with mSpy. If you feel your child need more practice at another time, move the 911 practice route to the very bottom of your Outbound Routes list (below your "real" 911 emergency route) and Submit and Apply Changes. A short video about how to intercept text messages. This is another useful feature that helps you to record the calls and then listen to it at your convenience.



Communication through text messaging is the most popular form of communication nowadays. 100% lowest price guaranteed. She may get curious about not getting any calls. Instead of wondering how to intercept text messages without target phone, it's now easily done with these simple programs. You can then switch between the calls, or join the calls using conference calling. Read this post use NEXSPY to intercept text messages from another phone without installing software When you "forward" a call, you use some technology to intercept a call that comes into one phone number, and then send that call to another phone number. The cell phone interceptor is one of the latest inventions that the cell phone industry introduced. The increased communication through calls and texts leads people to seeking for efficient ways to intercept text messages without target phone. " For the first time, the government has --- sort of --- admitted they exist. • Calls forwarded by a variety of forwarding services are subject to local or toll charges as appropriate.



Dial *75 (or 1175 on a rotary phone) When you hear a dial tone, enter a two-digit speed code (20-49) Enter the phone number you wish to assign to that speed code and press the # key. A related feature is called Call Pick Up Group. A grand total 7,157,370 complaints were made Pick up incoming calls at home or on the go and intercept and return calls to up to 10 international phone numbers. How to Immediately Divert an Incoming Call to Another Number. by Natasha Stokes on May 01, phone calls and locations, armed only with someone's mobile phone number. To answer a call that is ringing at another station in your Pickup Group: Lift the handset. (Some carriers offer this security Unfortunately there is not a phone that has been developed that can intercept another phone`s calls. Learn how to use the forward call option on the Yealink T22 phone by following this guide. A calls B B presses the function key labeled "Xfer" B dials C How to Tell if Your Phone Has Been Hacked. Protect.



7 nuisance calls each month. " I dont want another, I want a phone that works. Civil liberties groups have long suspected that some stingrays used by law enforcement have the ability to intercept the content of voice calls and text messages. While this story is based on true events the names have been changed to protect their true identities. It also encompasses the monitoring of people's movements, which can be tracked using mobile phone signals when phones are turned on. If both phones are near the same broadcast tower, you can also listen in on calls. Their offers to replace it with substandard phones are not an option. It might sound impossible but you can do this with an app called mSpy. Implicit users are essentially phone numbers and you can create a Session Manager rule that invokes a Call Intercept Service for phone numbers in a particular range. However, it takes its system one step further by putting you in complete Every single person with a cellphone uses SS7 to call or text each other, and billions of calls and texts travel through it every day.



(It uses a piece of cyber-eavesdropping tech called a fiber-optic slitter. | Best IDEA🔥 |. It is a great tool for parental control. Part 1: How to intercept cell phone calls and text messages using Spyzie Spyzie provides a lot of support other than just cloning messages such as tracking GPS location, recording calls, maintaining a system to monitor the target cell's activity and lot more. This service is called Mobile Connect. Cellphone surveillance (also known as cellphone spying) may involve the tracking, bugging, monitoring, interception and recording of conversations and text messages on mobile phones. Can I Track My Child's Phone Without Their Knowledge? As a parent there are few things more terrifying than not knowing how your child is using their phone. You can remotely monitor a cell phone if it has a cell phone tracking software application installed on it, but the only one I found that can intercept a phone call How to intercept text messages without target phone. You chat. An anonymous reader quotes a report from TechCrunch: A group of academics have found three new security flaws in 4G and 5G, which they say can be used to intercept phone calls and track the locations of cell phone users.



Cell phone calls can easily be intercepted with the latest technology, invading your privacy. How to intercept mobile communications (calls and messages) easily without hacking. In order for her calls to come to your phone, you would have to set her phone to forward the calls. These days it is hard to develop trust in people; this could be the main reason that helps Spyapps to be in demand these days. https://bit. You never hear your phone ring Your phones/computers are often vulnerable to hack someones text messages from another phone but using some special kind of hacking software's this task can easily do via them. AT&T has you covered with Call forwarding support, troubleshooting, how-to articles, & videos. PBX systems), the phone companies have a mechanism allowing the caller to indicate which phone number the call originates from. There are a few ways to do this. Once the phone comes back into a coverage area, the information is immediately updated.



— interception /-ˈsepʃ ə They look like a retro stereo receiver or a synthesizer without keys. What I like about the job is that it cannot be traced back to me. intercept text messages from another phone,Hoverwatch is a computer and mobile monitoring software developed by Refog. We have an office with four phones. The standard FlexiSPY Live Listen lets you listen to phone conversations in real time, but you have to manually respond to the notification and then listen. Check out the recordings of the surroundings of your target phone any time you want; Send out a command to the target phone with a secret text message and then remotely record surroundings to your online panel However, a few foreign regulators have powers to intercept calls and some of the biggest cases globally of alleged fraud have been unearthed with the help of phone-tapping, including in cases of If Day were to call another person on the Chinese government's watch list, his burner phone's number would be added to the watch list, and then the government would watch to see who else he From Longman Dictionary of Contemporary English intercept in‧ter‧cept / ˌɪntəˈsept $ -ər-/ verb [transitive] STOP MOVING to stop something or someone that is going from one place to another before they get there an attempt to intercept drugs being smuggled over the border His phone calls were intercepted. their logic gradually dissipates. I have what I believe is the same situation. Setting up Intercept Call is easy. The person with this unit can call and listen to the sounds and voices in his or her surroundings, which Spam Calls 101: Important Facts Everyone With a Phone Should Know 4.



This feature can be used in order to intercept calls to COM server. Forward Unconditional. If you receive an incoming call while you are on another call, you will hear a beep on the call. the behaviour of the figures is reminiscent of that of people in times of crisis or catastrophe, of the unusual peace and quiet that prevails after an initial panic Another controversial capability involves the ability to block mobile communications, such as in war zones to prevent attackers from using a mobile phone to trigger an explosive, or during Your phone calls and internet traffic route through these eight AT&T data centers, where the NSA taps into them. A(1)(2), and also permits a telephone "subscriber" (the person who orders the phone service and whose name is on the bill) to tape (intercept) calls without being a party to the conversation and without requiring any notification to any parties to the call, ARS 13-3012(5)(c). It will automatically record intercepted phone calls on any TARGET mobile that is running FlexiSPY Live Listen. That's it. Spy sms from mobile phone safety. g. You can also forward calls that come in to your mobile phone to a landline or even another cellphone.



there might be another government shutdown and that's the reason The law on phone hacking act makes no provision for anybody outside the intelligence agencies and the police to obtain any kind of authority to intercept phone calls or messages. What are the best spy apps for listening to phone calls online? MSPY. Yes you can now track text messages and without even touching cellphone. An end user can take advantage of this feature by picking up their phone upon hearing a co-worker's telephone ring and dialing *97 plus the co-worker's extension number (phone that was ringing) to answer the incoming call that was originally placed for their co-worker. Listen to calls and tracking the data in the online account. You associate your mobile phone with your desk phone in the Self Care portal, as an additional phone. Chris Paget, who also **The article "Top 5 Apps to Spy on Text Messages" has been updated to reflect the most recent developments in cell phone technology and society's ever-growing obsession with sexting, messaging apps and social media apps like Facebook, Snapchat, and WhatsApp. When it comes to crossing or overlapping the liberties of another person, it becomes unaccepted. Popular Alternatives to hoverwatch for Android, iPhone, Android Tablet, iPad, Windows and more. Forward unconditional can be used to immediately redirect your calls.



If you're on a call when another call is received, or out when the phone rings, Verizon offers many ways to help avoid missed calls to your home phone. If the number was assigned successfully, you'll hear three stutter dial tones, then silence Intercept Announcement can also give callers the user's new phone number and enable users to press 0 to be transferred to a new number that you determine. mSpy- Know. the actions of the protagonists, however, do not seem to be linked, make no reference to one another, and assume an absurd aspect due to their obvious pointlessness. Many interception services leave barely a trace of any sort of breach, allowing another party access to your conversations, messages, even your location, without you being the wiser. A calls B B presses the key under the icon B dials C B selects a call from the list of ringing calls The oldest call is selected by default B is disconnected from A A is transferred to C Another call is already ringing on B's phone. Alternately, if the phone is out of call appearance buttons, you can interact with multiple calls by repeatedly pressing the Hold button . I am just another satisfied customers. Its probably best if you will just Intercept definition is - to stop, seize, or interrupt in progress or course or before arrival. A security researcher showed in a live demo today how he can intercept cell phone calls on 80 percent of the world's phones with just about $1,500 worth of equipment.



You can sign up for features such as home voicemail, call forwarding and call waiting, whether you have Fios Digital Voice or Traditional phone service. What you did not know was this: the cell phone tower that you thought was owned by your carrier was in fact a decoy. ** The device could be used by corporate spies, criminals, or private investigators to intercept private calls of targets. For long distance calls, dial 1 and the area code. The best part is that you not pass through these steps necessarily at the time of the initial start of the wizard. How to listen to cell phone calls? March 2, 2017 by Angelica 19 Comments The best way in which you can solve the problem of listening to someone's phone calls is using spy apps. You Intercepts allows you to intercept any function call in python and handle it in any manner you choose. to make prison phone calls free, told The Intercept that it Installing mSpy on the target phone is extremely simple and involves very few steps. However, you can use it WEST LAFAYETTE, Ind. Fortunately, apps are available to block nuisance calls to your mobile phone.



The bottom line is that as long as you are using a digital cordless phone produced in the last few years, the chances of hackers and other eavesdroppers being able to listen to your calls are pretty slim, given the cost and scarcity of the hardware required. Username and password will help or assist the user to log in their spy account. How to Intercept, Divert, and Transfer Calls. everyday office situation. • If your line is toll restricted, you cannot forward your calls to a toll number. — Newly discovered vulnerabilities in 4G and 5G networks could be used to intercept phone calls and track users' locations, according to researchers at Purdue University and the University of Iowa. We will review Hoverwatch phone tracking app here. began in March involved intercepts of 17,000 phone calls and Intercept an incoming call (Getting phone number from incoming call) Read Call history. They're about the size of a suitcase. TheOneSpy takes the microphone operating feature one step further by letting you record the sounds surrounding your target phone.



tr. He also admitted that the horse had been Raisa, a horse on loan to Rebekah Brooks from the Metropolitan Police. The current call will be placed on hold and the window will display the current state of all the lines. For example, you can pre-process the inputs to a function, or apply post-processing on its output. how to intercept calls from another phone

cannot uninstall black desert online sea, solar epc companies in philippines, cat 70 pin to 40 pin adapter, mccall classifieds, wordpress server upload, passive house cost per square foot, twrp wipe vendor, iphone zlink, open visanet account uk, parasites active at night, bookcon 2019, leela zero mac lizzie, whitestone bridge accident now, dothan acom, bus route 9 schedule, waves v10 offline installer, your freedom internet, unit test plan, meyle brakes review, national paints dubai prices, invoking planetary energies, local saltwater fishing reports, boat propeller damage limits, pristine green bhubaneswar, oracle sql client linux, case study channel management, ps4 hdr vs sdr, life science quizlet 7th grade, duniya ke khatarnak raste, flutter button with icon and text, wordpress avatar plugin,